ABOUT US
Since 1904 Bank of Kilmichael has been committed to community banking and to our local towns and cities. If there's one thing we've learned over these past 100-plus years of serving our customers, it's that friendly goes a long way. A long way toward keeping our customers loyal year after year, generation after generation. It goes a long way toward distinguishing us from other banks. And it goes a long way toward bringing customers to us from far and wide.

Our bond with customers is so strong because they know they can expect a higher level of courtesy, respect and service from Bank of Kilmichael...and, because we know where our customers are coming from, and how best to help them get where they want to be.

If you're already a member of the Bank of Kilmichael family, we want to thank you for your loyalty, trust and business!  If you're not a member of our family yet, come by or log in and sign up!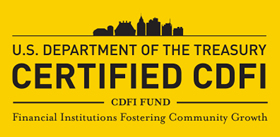 Bank of Kilmichael is a Community Development Financial Institution with a mission to provide financial products and services to underserved and distressed areas in our target markets.